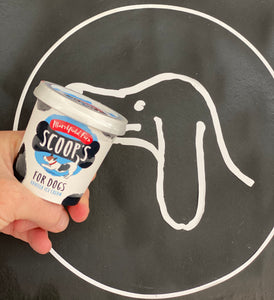 Currently only available for collection from our Sale Town centre store & our Altrincham Market stall.
Ice Cream for Dogs is a frozen treat to get tails wagging! 
Reduced fat, sugar & lactose content with Glucosamine - for joint care, Vitamin C - for the immune system and Omega 3 - for a glossy coat!!