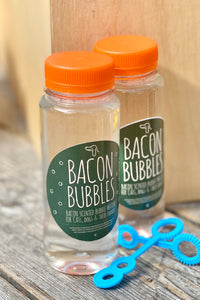 Dogs love bubbles...dogs love bacon...what's not to love!!
Bacon bubbles for you four legged besties to enjoy, none toxic and lots of fun to enjoy!!
Bubble wand included for your suitable for use in bubble machines
All so a great way to get your doggo running about.....without having to yourself!!