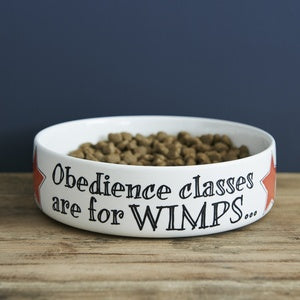 "Obedience classes are for wimps" dog bowls. For the doggos with a free spirit, their not disobedient! He's just expressing himself.
Presented in it's very own kraft box so no more awkward gift wrapping!
The beautiful pet bowls are available in sizes small and large.
All Sweet William pet bowls are dishwasher safe.