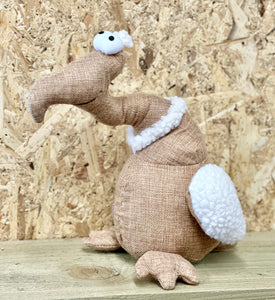 Introducing the incredibly dapper Tarquin the Dodo! Quirky, full of character and slightly goofy Tarquin is sure to be a favourite with your four legged friend. Containing a squeaker to keep your pup entertained for hours.

Always choose toys to suit your dog's play style. Dogs should be supervised at all times when playing. Inspect the toy regularly and remove if damaged. Please keep away from children's reach.

Designed by and exclusive from our friends at Sweet William.